We're still early in our research on exactly what line we will choose to make our home. Let me share the results of that research so far.

Making the decision to sell everything you own and move to a Residential Cruise ship is one big hurdle, and that's what we're doing. Deciding on exactly what kind of ship you want to live on, and who is operating it, is another hurdle.
Getting Started
Do you want a fully Residential Cruise ship, or to live long-term on a vacation-oriented cruise ship? Within vacation-oriented cruising there are several choices for long-term (3–6 months) world-wide cruises. There are people choosing both kinds of living. Understanding your style, wants and needs — and budget — will help you with that decision.
Our style is casual, no muss-no fuss. While I love to dress up sometimes, I don't want to have to do that very often, and my husband thinks a coat and slacks is fancy enough. While I appreciate good hospitality, I usually like to tend to my own needs more than be waited on all the time. We love going to plays, concerts, and lectures. We want to work out daily and have massages weekly. We like good food but healthy fare is more important to us.
We want a full-time Residential Cruise ship because we want a stable population, not several thousand new faces every week. We want to build community and connections, and don't want to keep changing ships and cabins. We feel a Residential Cruise ship will facilitate those needs.
There are several Residential Cruise ships to choose from; there are also ships that do months-long world cruises of 90 days and more, and if you string enough world cruises together you can create a Residential Cruise-like situation. If we can't find the right Residential Cruise ship, we'll consider a world cruise on a traditional cruise ship, and at the end of that we'll again research what the options are since there are more Residential Cruise lines launching over the next several years.
Looking at Both Options
I have researched eight different cruising companies so far. I made a spreadsheet and a list of questions so I could talk to a representative from each company to fine-tune our selection. Let's walk through the experience of my research.
The cruising companies we initially considered include Storylines, The World, Holland America, Victoria Cruising, Fred. Olsen, Crystal Cruises, Regent 7 Seas, and Life at Sea Cruises.
Our search criteria include: world wide cruising, a cabin with veranda, strong and reliable WiFi, monthly price of about what we pay to live where we do now, the ability to decorate the cabin to feel like home, flexible eating options, and education and entertainment options.
The Residential Cruise Companies
Storylines was the first company we talked with. They have been getting quite a bit of press over the last few years, but they unfortunately quickly fell out of the running.
There were two issues. First, the company's rule is that you can't lease a cabin with veranda, you have to buy it — and the starting purchase price for that is $1.5 million [gulp] — plus, of course, monthly fees. It felt too much like buying a timeshare: no thanks!
Second, since the company is new and the ship won't be ready to launch until 2025 (perhaps later: they've already slipped their schedule at least once), we were concerned that if they failed as a business, we could lose our purchase money, which would put us in a terrible position. Even "just" losing a 20 percent down payment would hurt us a lot.
The World was the next company I called. It was a short call.
I was quickly told that prospective residents have to have a minimum $10 million net worth — a deal breaker for us. And, when I mentioned I was looking for a "Residential Cruise ship," she snapped that they "aren't a cruise line," with a "looking down her nose" tone of voice.
Yes, we know: I had already made it clear we are looking for a residence! They sell residences on a ship that cruises around the world, right? So they choose to slam potential customers for what reason, now? I'm sorry if she doesn't like the common language around this idea. They need to get the concept of Residential Cruising into their vernacular.
Life at Sea was up next. They have a very intriguing offering which includes them sending you a "pod" with your closets in it that you pack up and send back to them. That way you only have to have your travel suitcase when you go onboard, with your other belongings already waiting in your cabin. Intriguing, and very service-oriented!
They meet all of our criteria. It really seems like a great fit. But, they haven't responded to any of my messages. You would think that getting a prospect for a six-figure sale walking in their door would be a dream come true, but apparently not. They may fall off the list of possibilities.
Victoria Cruising was quite happy to have a full conversation with me. However, there are some interesting marketing issues with this company.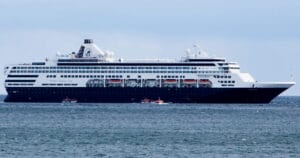 They bought two Holland America ships to refurbish and turn into Residential Cruising ships. Yet the videos they direct you to are for the Veendam — the name of the ship before they bought it — on Holland America's YouTube channel! Huh?
The problem with that is you get all the comments about the Holland America operation, some of which are very negative and may not apply to the Victoria ships at all. They really need to create their own videos. If the ship isn't ready for a videographer to visit, then they can "render" concept videos, which is what Storylines has done.
The Victoria ship hasn't set sail yet, but the company has been in business for decades. They offer all that we want, except limiting us to four Internet connections if we have the "Concierge" level, which I'll learn more about later. Also, they won't offer pricing until we are ready to book.
The Vacation World Wide Cruising Companies
Crystal Cruising's representative was also great to talk to. This is the way marketing should be done; friendly, informative, careful listening. They offer everything we want. The hitch is they won't provide pricing until we are ready to book. We can't book until we have sold our house which has only been on the market for a month as of this writing. I'll be back to them later, unless I find something else sooner.
Regent 7 Seas was also great to talk to about how we can be at home. However, they were so focused on catering to my needs I felt they weren't really listening to what my needs are, and that made me uncomfortable.
For example, I have a morning ritual of making myself a cup of tea with special ingredients. I asked if we could have those ingredients in our cabin. He repeatedly told me that they'd be glad to fix my tea and serve it to me. That's great customer service, but I have exacting requirements for the ingredients, quantities, and order of mixing. And, they are missing the ritual aspect of me making my tea. This isn't a deal killer, but it slows the education process. Again, there's no pricing until we are ready to book.
Fred. Olsen is a British cruising company that intrigues me. A week after my first attempt to contact them, responded to my query with a short and polite message that they can't accommodate our needs. I can't help but wonder if they are sticking to their game plan with intention, or with blindness to the growing trend for Residential Cruising. Either way, they aren't a fit for us right now. Who knows, maybe in the future! They do have lovely ships and interesting itineraries.
Holland America's world wide cruise has a daunting price so I haven't reached out to them for a conversation. I think they will be out of our price range.
This is an expensive proposition, so doing your homework is critical. Have your list of questions ready when you start having conversations about the different cruise options. Know what you must have and what would be nice if possible, and also have your deal breakers in mind as you gather data.
Enjoy the research and dreaming!
We will be doing longer articles on each of the options as we do more research.
Last Updated 20 August 2023
About the Author
Latest Posts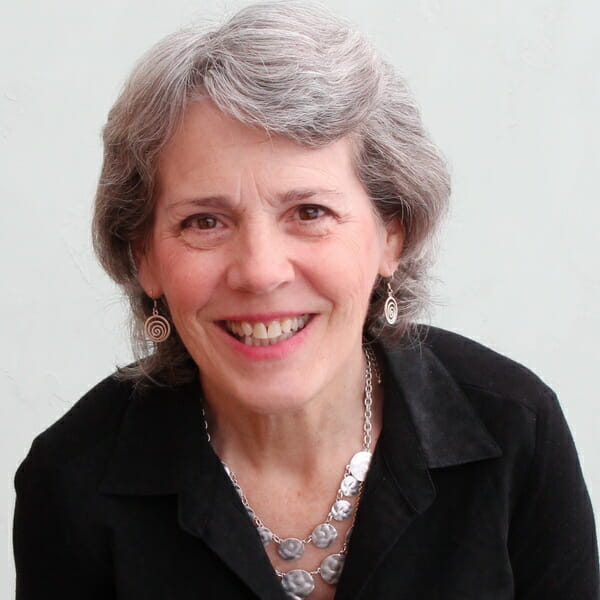 Kit is the co-founder of Residential Cruising, and is best known as a coach at Live in Focused Energy. She and her husband, Randy, are actively working toward moving to a full-time Residential Cruising ship, where they intend to be "Digital Nomads" — continuing their work while aboard the ship.