A friend and I were talking about my plans to move to a Residential Cruise ship with my husband. She grasped immediately all the benefits we'd receive with that lifestyle change — and she listed them for me!
She pointed out that the cabins are just perfect for our new life because we won't spend that much time in them, we'd have a variety of entertainment options, interesting dining options, we wouldn't have to do the planning or prep or cleanup of meal creation, a gym, and lots of easy-access activities.
I Could Never Do That
Yet she paused and lamented she "could never do that." I asked why she thought that. Her answer was interesting, and in direct contrast to the benefits she had just recited. Another issue she felt she'd have was anxiety of getting cabin fever or claustrophobia. I added that we also had internet so we could keep working, and that the various activities didn't involve getting in the car to drive to them or to look for parking.
"Oh, I'm single and get antsy when I don't have a fully planned weekend, I have a job, and a 3-year-old dog."
It's interesting how we see possibilities for others but miss them for ourselves.
If you think you couldn't live on a Residential Cruise ship, whether you are single or not, stop to think about what's really offered.
Let's explore these points to see if you can open your mind to other ways of living.
Small Cabins
Typically, the three lower cabin options range in size from about 180 to 300 square feet. The top of that range has a veranda/deck which adds about 50 square feet to your living space. Cabins are for sleeping, hygiene, dressing, and personal time.
From personal experience, I can tell you that you can do all those things in the given space. How? You have the rest of the ship to augment that space. Decks and halls for walking, spaces for working out and getting your hair done, a variety of dining venues to fit any diet need, a gym and pool (or 3), an auditorium for lectures, movies, and concerts, and in many cases even an office space you can use. Think about having a "2,400" square foot cabin instead of a 200 square foot cabin to ease the transition.
Entertainment
The only planning you need to do is to decide which event to go to and at what time. That's not so different from your life now, is it? Well, the commute to the entertainment choice doesn't involve traffic or parking to speak of, so you just scored spare time!
The auditoriums are more comfortable than most people's personal TV spaces, another bonus. I hear people brag about their new, large screens. Their screens aren't as big as what the ship offers, most likely. And, you get to share this with your new and developing friends. That's a score!
Dining Options
This varies tremendously from ship to ship, but in general there are fine dining to fast food and everything in between for you to choose from. I realized how excited I was when it occurred to me that I wouldn't have to make my own smoothies anymore, and could get fresh and variable drinks every morning with no shopping, washing, chopping, or blending, much less any cleanup. As if I didn't have enough exciting reasons to look forward to my new cruising life.
And even if you live alone, you don't have to dine alone. You can invite friends to join you, or sit at the community table, if there is one.
Working Out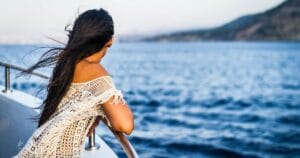 While many people do have workout equipment at home, and some even have pools, these options are maintained and upgraded on a ship without any effort on your part. You get a workout walking to the gym, yoga room, or pool, too.
Like at the gym where you may have a membership, the ship's gym will have trainers there to help you learn how to use the equipment and to watch to make sure you're doing it right. The pool may have a lifeguard, and probably hot tubs nearby — a great bonus, in my opinion.
Activities
Each ship approaches activities for residents differently. I've seen golf, skeet, shuffleboard, and classes like art or computers on various ships. You can participate or not, as you see fit. There are dances and parties you can partake in, if the mood suits you.
I wouldn't be surprised if you could create your own activities that other residents can participate in.
Pets
Some, but not all, ships allow pets that fit specified parameters. That inclusion makes for a perfect living situation for you if keeping a pet with you is important.
I was excited by that option until I realized my husband is allergic to cats; his allergies are part of why we are making this change. So, my old girl is just going to have to breathe her last breath before I move.
Claustrophobia
Cabin fever has little to do with the size of the space you are living in. It has more to do with the sense of control you feel you have in your life and the amount of autonomy you have to come and go as you please. The reality is as strong as your thoughts about it. Your feelings are indeed valid and deserve attention. Let me invite you to think about how a change of mindset about your feelings could change your reality.
Residential Cruise ships stop in ports anywhere from 24 hours to five days. You can explore new locations at every port. Maybe that's not enough for you. You could also take a break from the ship if you needed some land living for a bit. On top of everything else, you aren't confined to your cabin, say as you would be in a snow-bound mountain cabin. You can roam the ship any time of night or day without considering the weather, the hour, traffic or parking, or even being mugged. Rethinking your fear of claustrophobia can open the world up for you.
That Said…
Maybe cruising is just not her thing, and that's OK. It's not for everyone, and no excuse is needed. Maybe your thing is traveling in a tiny home, RV, or AirBnB. If that's the case, my job is done.
Otherwise, what reasons do you give yourself for not making changes in your life, even when you want to? Are they legitimate, or are they the result of not applying what you know to your life situation? There's something to ponder. Whether you want to retire to something different or be a digital nomad, you have lots of options open to you.
Last Updated 20 August 2023
About the Author
Latest Posts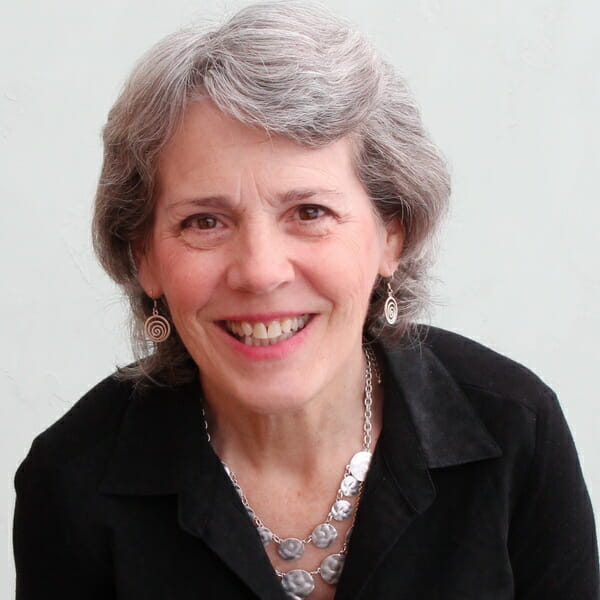 Kit is the co-founder of Residential Cruising, and is best known as a coach at Live in Focused Energy. She and her husband, Randy, are actively working toward moving to a full-time Residential Cruising ship, where they intend to be "Digital Nomads" — continuing their work while aboard the ship.