I posted an "Irony Alert" on the front page of the site — that even though we were behind schedule on writing articles for this project, we had to commit all spare time to cleaning out the house because it sold much more quickly than anticipated. Well, we are out, and gearing up to write again! The lesson here can help if you want to try Residential Cruising …or otherwise simplifying your life

Mentioning the huge rush to downsize in my flagship publication This is True, one reader put that together with some auctions I was running to sell stuff, including the original script I submitted to the show Star Trek: The Next Generation (the full story, if you wish, is in my True blog.)
"You might reiterate the need to *drastically* reduce possessions," wrote Jordan in California, who is also a reader here. "Your story about the Star Trek scripts drove home to me how drastic that cutting needs to be. I know that I'm a horrible packrat and am trying to do something about it, but the thought of getting rid of that kind of memorabilia makes me shudder. You might transcribe some of that story over to [Residential Cruising] to emphasize the point."
So here's the expansion of what I wrote to him at the time.
Selling "Everything"
Kit and I made the conscious decision to let go of nearly everything: our house, our cars, our (physical: thank goodness for electronic!) books, my pots and pans and great quality knives (I like to cook), a lifetime accumulation of tools, virtually all mementos — nearly everything but our clothes and everyday-use items.
And it's freaking hard to do.
Luckily, Kit had decided to cull things some time ago, and she'll describe that effort in Part 2 of this article. That really helped …and I wish I had joined her at that time too. At least I did start to cull a few things a little later. But once the house went on the market, I upped my game. Then we got an offer. Oh… crap!
You Have a Month!
When the offer came in, they wanted to close in a month — and we had just started a long-planned 10-day trip. We said no way, since we couldn't sell and/or give away a 20-year accumulation that quickly. Hell, I still had some boxes I packed up from my Jet Propulsion Laboratory office when I left there to move to Colorado and work on This is True full time.
I immediately hired someone to come to my office and start scanning important papers and such so I could have it all in my computer, rather than trying to haul around paper, journals, and more. That, though, was only one tiny piece of the puzzle.
Jordan in California is absolutely right: it's a drastic change to get rid of everything you own, at least the physical items. The saying is that you spend the first half of your life accumulating things …and the second half of your life getting rid of it all.
I didn't want to fit into that mold, and neither did Kit. We decided to divest virtually all of our stuff.
"Stuff" is More than Just Stuff
Getting rid of everything absolutely IS a huge mindset change, and it's not just "stuff": we also dropped our side jobs to get their weight off our shoulders, and to concentrate on just three things: the main careers we love, our mental and physical health (which includes lots of intellectual stimulation thanks to travel and the onboard education/entertainment you would expect on any cruise ship, and especially Residential Cruising), and each other.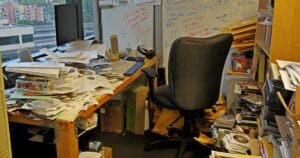 Yes it absolutely gives me pause to let go of the original script I wrote for Star Trek, but I'm not letting go of the most important part: the joy and professional satisfaction of being invited to the studio to talk about other stories I might write for them. I thought putting it all up for auction was a good way to ensure that those "things" will go to people who value them, and of course the proceeds will help support True, and our new adventure.
Nearly everyone has thoughts of "I need to de-junk my life," but hardly anyone actually does anything about it. The result: when they die, their heirs (spouse or kids) have to go through their living space and, probably, toss most of the stuff into a dumpster. Starting with putting the house on the market, Kit and I had a few months to do it (shorter than the expected 6-12 months!), but at least we had the opportunity to move the more important "things" to where we want them to be.
For instance, some of my papers are going to the Internet Archive, and a curator there is gleeful at receiving them. Future historians will be able to research a significant aspect of the early planning of the International Space Station due to what I'm providing them, which I think is awfully cool …and one hell of a lot better than an executor pitching it all into a dumpster.
So the Lesson to Learn?
First, yes: do "try to do something" about being "a horrible packrat" while you still can!
You can decide whether your precious stuff goes to a good home (especially if it's historic or valuable in some way), or ends up in a dumpster.
So whether you want to do Residential Cruising or just leave the planet with all of your stuff where you want it to be, the time to start is now. I sure wish I had started earlier, but you can learn from our experience.
Yes, we netted $10,000-$15,000 in cash even doing it in a rush …for $50,000-$75,000 "worth" of stuff. We could have easily doubled the take had we had double the time, but things happened faster than expected. Which, of course, is what happens for a lot of people: they get sick, they have to move in a hurry, whatever. So here's your wake-up call. Get started now.
— — —
Part 2 Coming Soon: This story from Kit's point of view and probably in more detail, and what her experience was when her partner had deadlines that meant he couldn't participate fully in the process.
Last Updated 10 October 2023
About the Author
Latest Posts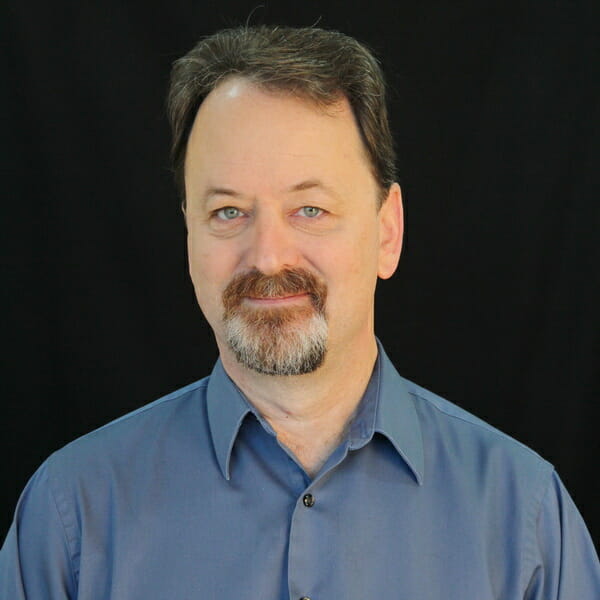 Randy is the co-founder of Residential Cruising, and is best known as the founder of the oldest entertainment feature on the Internet, This is True. He and his wife, Kit, are actively working toward moving to a full-time Residential Cruising ship, where they intend to be "Digital Nomads" — continuing their work while aboard the ship.